The conference will be hosted at the "Campus Bockenheim" of Goethe University Frankfurt. It is close to the city center and easily accessible.
Registration / Help Desk
First place to go is the conference registration desk in the "Studierendenhaus". Here you will recieve among other things a program and maps which will guide you to all other places of the conference.
Adress:
Studierendenhaus
Mertonstr. 26-28
Frankfurt am Main

Opening hours:
Tuesday: 11.30am to 7.00 pm
Wednesday and Friday: 9.30am to 7.00 pm
Thursday: 9.30 am to 2.00pm
Saturday: 9.30am to 4.00pm
Phone
+49 / (0)176 5049 1309
Campus Bockenheim and Frankfurt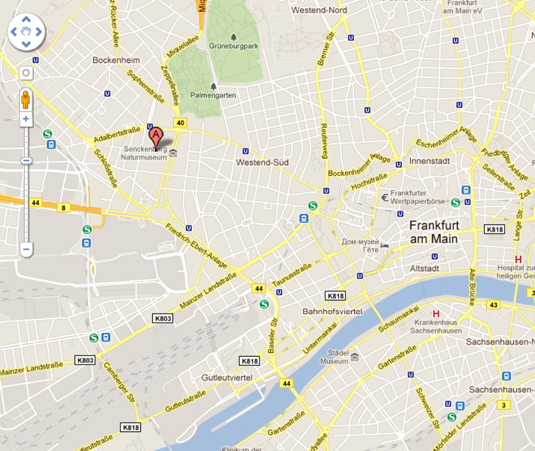 google-maps
Campus Bockenheim and Rooms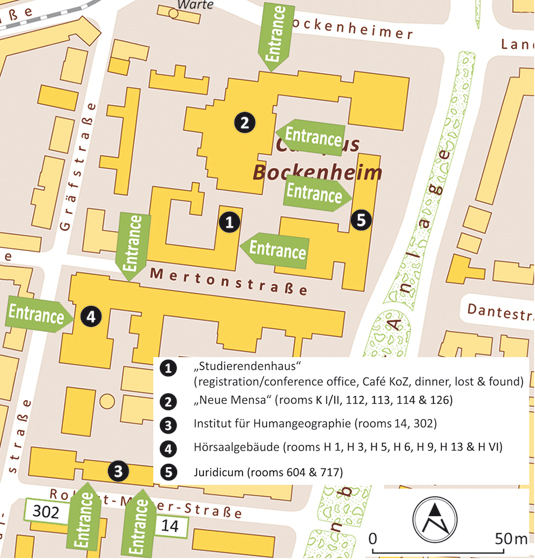 Dieses Werk ist unter einer
Creative Commons-Lizenz lizenziert.
rageo - 29. Jul, 09:47 Article 3074x read